BODY POLITICS I //


Deformation durch Macht I
Videoerformance und Fotoserie
2011

Konzept/ Fotos: Carolin Schogs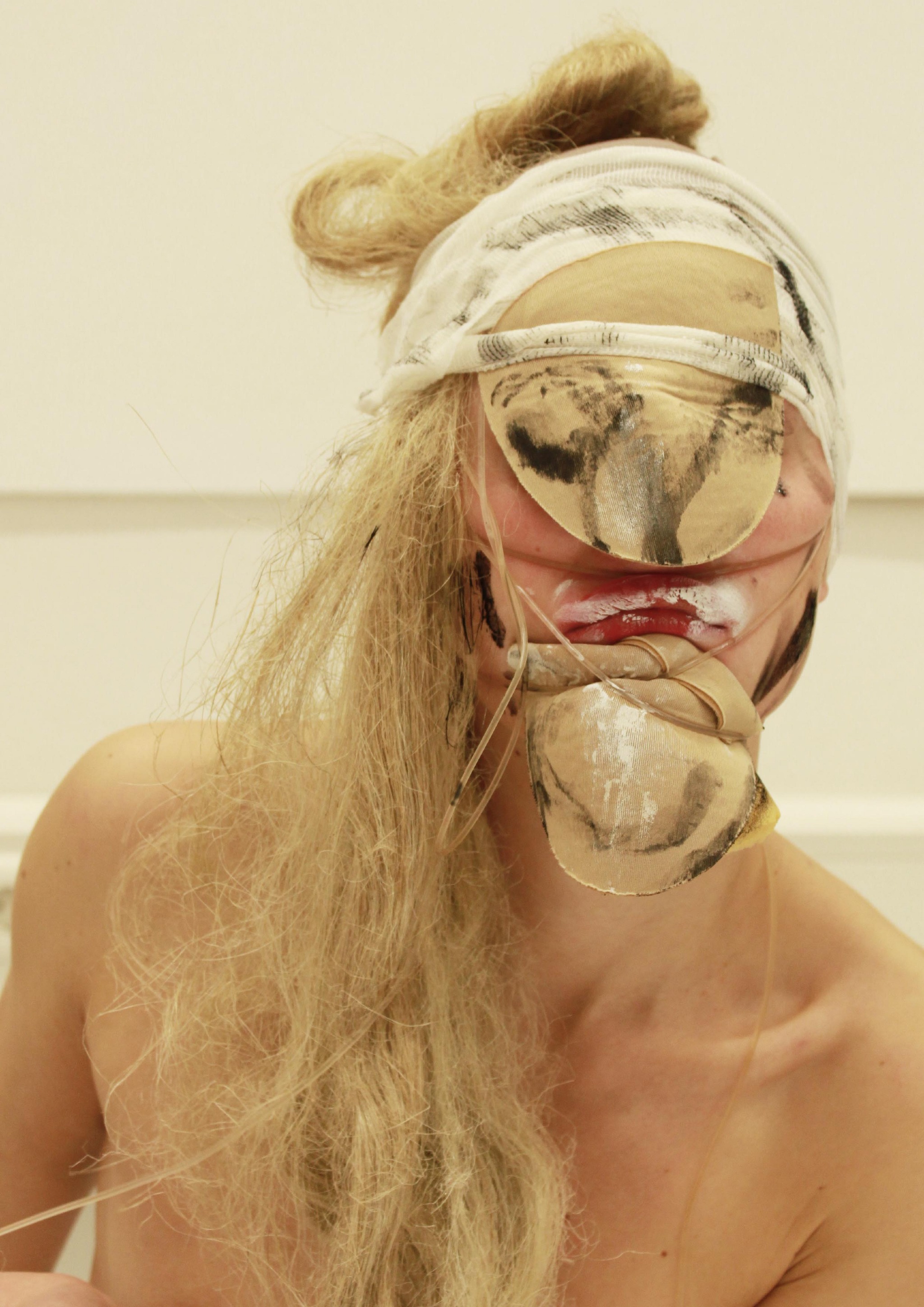 Auseinandersetzung mit Machtstrukturen und deren Representationen. Exerziert am Beispiel des letzten spanischen Königs der Habsburger, Carlos II., der schwer vom Inzest gezeichnet war. Mittels verschiedener Materialien wird das Gesicht dem enstellten Ausdrucks Carlos II. vor einer statischen Kamera nachemfunden und in repräsentativen Posen inngehalten.



"The Habsburg King Carlos II of Spain was degenerated with an enormous misshapen head. His Habsburg jaw stood so much out that his two rows of teeth could not meet;he was unable to chew. His tongue was so large that he was barely able to speak. His intellect was similarly disabled. His brief life consisted chiefly of a passage from prolonged infancy to premature senility. Carlos' family was anxious only to prolong his days and thought little about his education, so that he could barely read or write. He had been fed by wet nurses until the age of 5 or 6 and was not allowed to walk until almost fully grown. His body remained that of an invalid child."*

When Charles II. died in 1700, the line of Spanish Habsburgs died with him.


*http://monarchs.home.xs4all.nl/madmonarchs/carlos2/carlos2_bio.htm